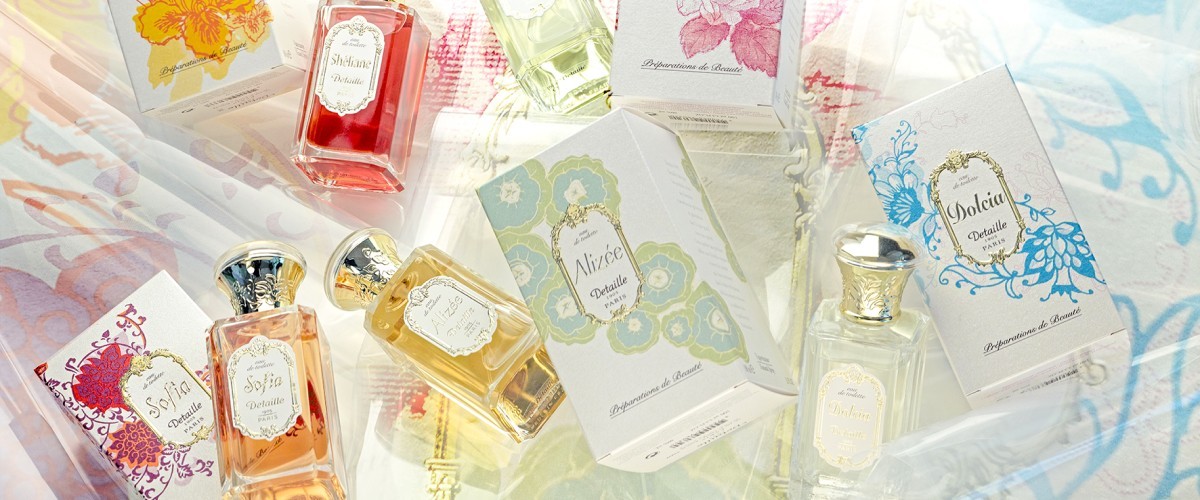 Women Fragrances
Eau de toilette for Women : An ode to feminity
The Maison Detaille reveals a collection of five singular eaux de toilette, as a declaration of love to all women. 
1905, Alizée, Shéliane, Sofia, Dolcia: five beautiful scents that evoke pleasant moments, journeys or nice souvenirs Delicate creations, full of emotions, from the most romantic to the most captivating. Playing on floral, fruity, powdery, woody or even spicy notes, each and every olfactory composition is like a masterpiece, where the notes blend into each other to unveil five facets of femininity. 
To honour and celebrate women in all their diversity, the Maison Detaille create unforgettable trails, that suggest their radiant presence and timeless elegance.