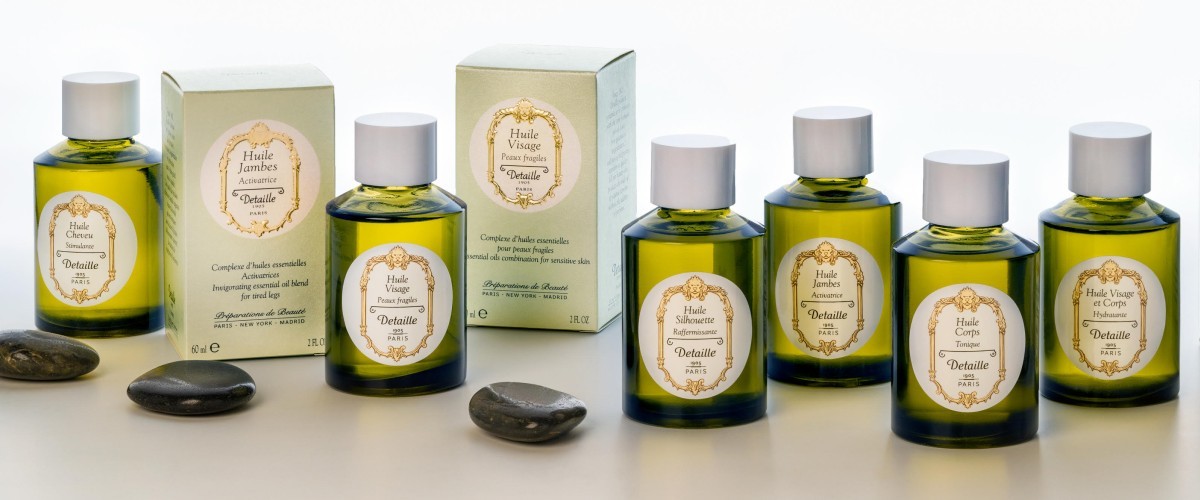 Essentials Oils
The benefits of aromatherapy
Maison Detaille creates versatile essential oils that can be used on the face, body and hair. The formula ideally blends essential oils and plant oils that perfectly meets the skin and hair special needs. Those essential oils enable to drastically reduce stress and anxiety : they bring a relaxing and soothing effect, and help us regain well-being. This calming sensation produced by the application of essential oils is precisely what people are currently craving for.
Each and every essential oil has its own « super power » combined with exceptional olfactory notes : the ones from the Maison Detaille refer to high quality essential oils such as rose, jasmine, geranium, mint, lavender.
Blending those notes offer delicious moments of relaxation…a gift for both mind and body.
With oils, the skin benefits from the effects of the essences of each plant.
In addition to their efficiency on skin, essential oils have a subtle smell and turn skin care into a moment of pleasure and relaxation. When well applied, oils will not leave a greasy feeling. To help the oil penetrate, it should be applied on slightly wet skin after a shower or bath. Massage the body from bottom to top towards the heart, to help the venous flow.