La Maison Detaille's hair mist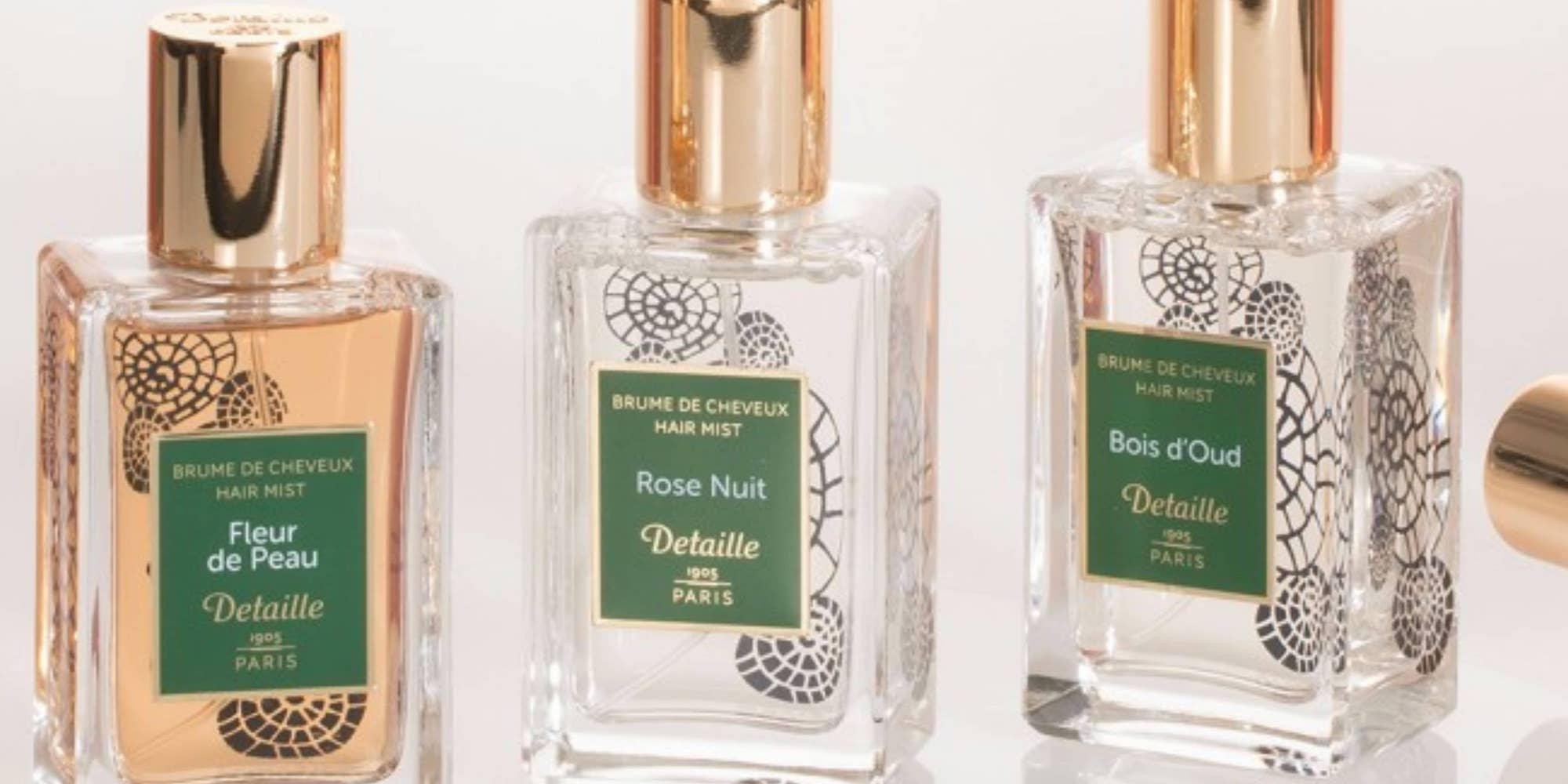 A bewitching trail with Detaille's hair mist
Sprayed on hair like a perfume, or used in addition to your Eau de Parfum, this mist immediately leaves hair with a bewitching and captivating trail. Flyaway locks and movement of the neck: the aromatic notes of the hair perfume are released, both powerful and light, in a sensual dance step.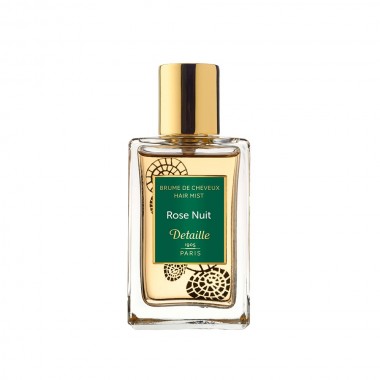 Hair perfume: an ancestral gesture, secret of seduction
Perfuming one's hair is an ancestral gesture, highly seductive, almost as old as seduction itself. Since ancient Egypt, perfumes - and especially hair perfumes - have played an important role in the seduction relationship between women and men. Blushes and ointments, oils and balms, incense and aromatics are frequently used. It is said that the supreme pleasure of Egyptian women was to place a small cone of perfumed grease on their heads, which released its scent as it melted onto the hair and face. The scented oils softened and beautified the hair of the Egyptian women. A ritual that is revived today with Maison Detaille's hair mists. 



Detaille's hair mist : an uncompromising creation which perfumes the hair as much as it takes care of it
Detaille's hair mist, the secret ally of your open air summer days. Days in the open, days in the sun, days bright and joyful, days to seduce. 
Maison Detaille's hair mist, an uncompromising creation that perfumes the hair as much as it takes care of it : the fusion between glycerin and aquaxyl® protects the hair fiber and moisturizes the scalp. In a single gesture, this fragrant mist illuminates the hair and covers it with a delicately scented veil.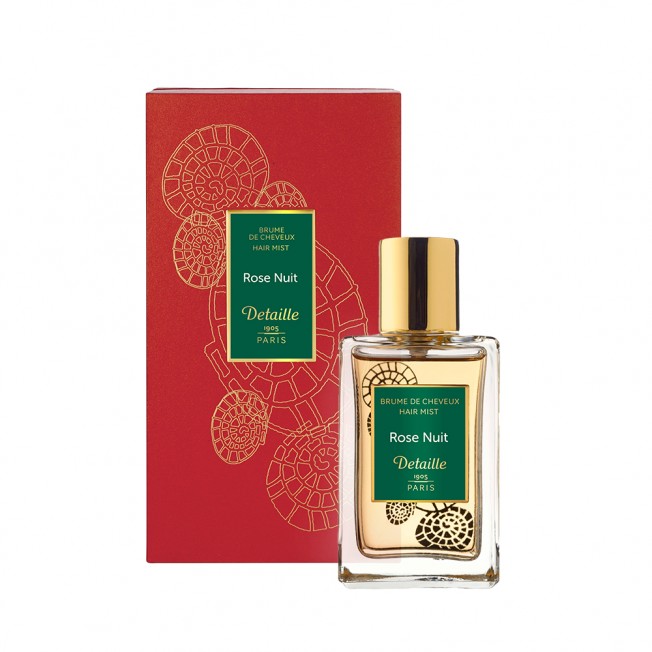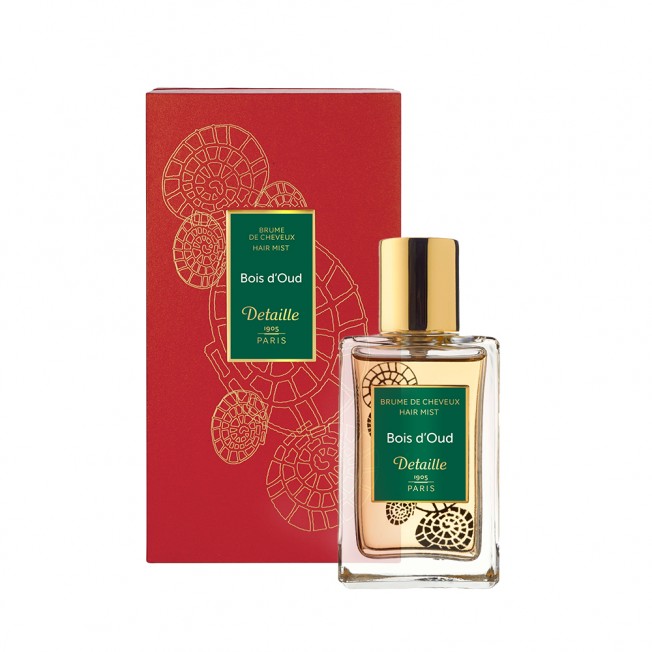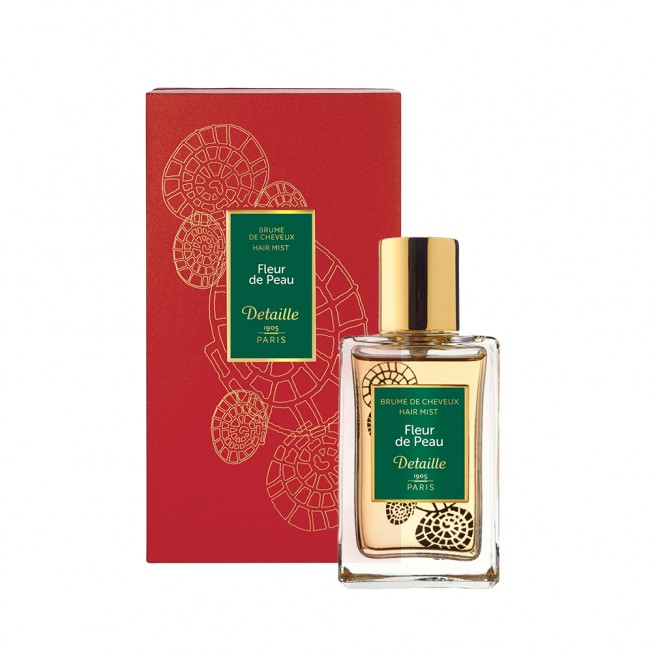 Three elegant and precious olfactory signatures for exceptional hair fragrances
With the hair's natural ability to retain scent and its permanent movement, the hair perfume offers the Eaux de Parfums Detaille a new field of olfactory expression. Rose Nuit, Bois d'Oud and Fleur de Peau: three elegant and precious olfactory signatures, available as hair fragrances, to sublimate your hair.
Rose nuit: the perfumed mist becomes a sensual tribute to the queen of flowers. A sensual oriental trail, where the woody accent of patchouli blends with the refined, caressing warmth of white musks. 
Bois d'Oud, the promise of a captivating journey in the hidden treasures of Orient, a tribute to the mysterious sensuality of this land and its incredibly rich olfactory heritage. Raw materials, gestures and rituals celebrated today through the rediscovery of hair perfume.
Fleur de peau, a voluptuous caress, the scent of an emotional tension to awake the senses, to evoke the sensuality of flyaway locks of hair and naked skin. 
Detaille's hair mist, the fluttering breath of an essence. A trigger for passion, pure sensuality. And it's no longer air around you, it's a dream at your fingertips.