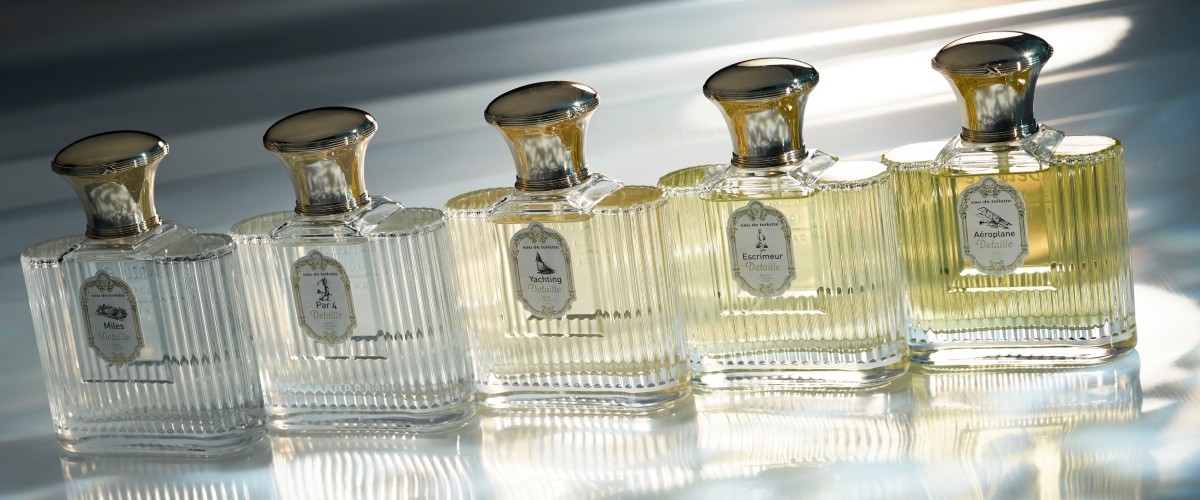 Men Fragrances
Eau de toilette for Men : A free and daring gentleman
The Maison Detaille celebrates the adventurer, the rebellious, the elegant and charismatic man: for him, it creates a collection of eaux de toilette whose trail reveals five assertive personalities. A man, always modern, subtle, daring yet sensitive…an undeniable presence, for an highly seductive aura.
Is it the adventurous spirit that inspired the creation of the eau de toilette Aéroplane, or this strong desire for freedom at the source of Yachting? 
Aéroplane, Escrimeur, Yachting, Par 4, Miles: five masculine stories, five journeys and moments of escape that unveil the multiple facets of a man, strong and sensitive, always driven by a free and audacious spirit. 
Did the first crossing of the Atlantic by Lindbergh inspire the creation of the Aéroplane Eau de toilette or did the wish for freedom and escape lead to the creation of Yachting ? Anyway, Detaille Eaux de toilette for men is full of sporting spirit and adventure, for lovers of rare moments.